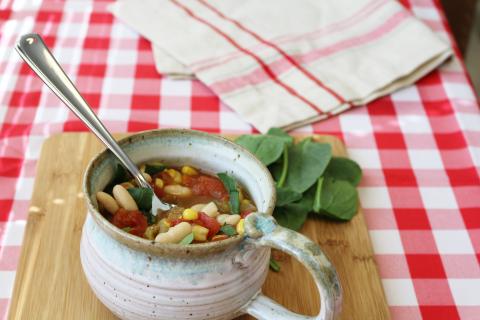 Our top 7 recipes from 2018
What a year! 2018 gave us so many great recipes. It was hard to choose our favorites, but here they are! Our top FoodTalk recipes from 2018.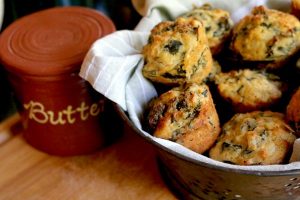 Collard greens and cornbread are two southern staples that are even better together! Mixing collard greens in with your cornbread is an easy way to include some calcium and vitamin A [1]. Want to add more yummy vegetables? Try:
Red bell peppers
Jalapenos
Okra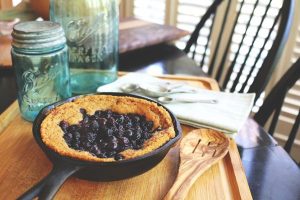 Have a sweet tooth? Try our favorite "ooey gooey and extra fruity" dessert recipe of the year! Whole wheat flour adds fiber and protein while blueberries give it a kick of vitamin C. Blueberries also contain antioxidants.[2]. Antioxidants help reduce harmful free radicals that are made in the body.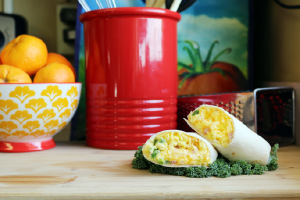 Do you find yourself running out the door most mornings? So do we, and that is why this breakfast burrito made the list. This recipe is perfect for someone who needs something delicious on the go.
Make the recipe ahead of time.
Store it in microwave safe Tupperware in the fridge.
Then, heat the whole thing in the microwave while you are getting ready in the morning.
You will have a warm, hearty breakfast you can eat on the go!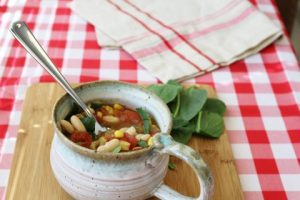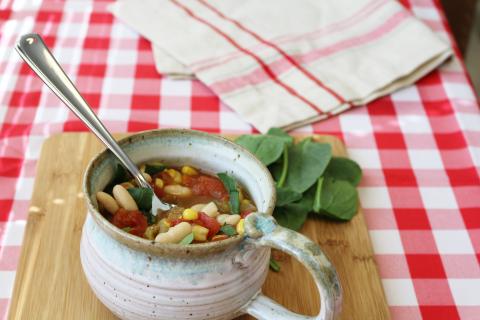 This chili is our favorite go-to fall recipe. You can top this southwest chili with salsa or cilantro. Add ground turkey for an even heartier meal.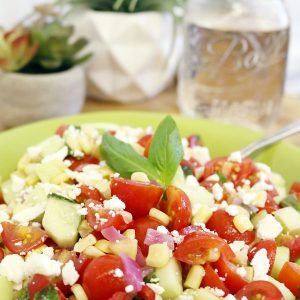 This refreshing salad kept us cool on those scorching 2018 summer days in Georgia. We love how the fresh basil and feta cheese really took this recipe to the next level. Scoop it up with whole grain pita chips or eat it on its own! As a plant-based recipe full of veggies, this recipe also aligns with the Mediterranean diet, which just tied as the number one overall diet of 2018 by U.S. Health News [3].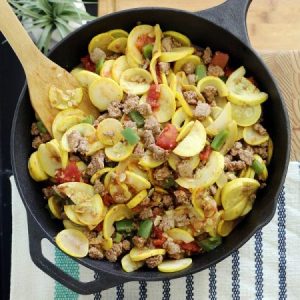 Did you know that this delicious recipe is just five ingredients? We love this recipe because it is easy to make and yummy to boot!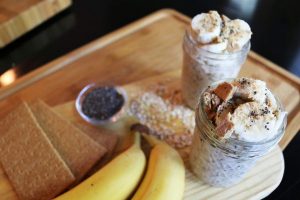 Wow, oh wow, is this breakfast packed with nutrients! One great ingredient is chia seeds. Chia seeds are the richest plant source of omega-3 fatty acids [4], which can help reduce inflammation in the body. They also contain all nine essential amino acids that the body cannot make itself. The Mayans and Aztecs cherished chia seeds for their ability to provide continued energy. In fact, "chia" means "strength" in the Mayan language [5].
Written by Taylor Newman, PhD/DI student | Edited by Laurel Sanville, MS, RDN, LD
Original photo sources: Foodtalk.org
[2]Wang S.Y., Chen, C., Sciarappa, W., Wang, C., & Camp, M. (2008)
[4]Harvard School of Public Health
For recipes and more: