Next up in our "What's in Season?" series is blueberries! 
What sets

blueberries

apart? 

 
Blueberries are bursting with flavor, color, and health benefits. These berries belong to a subgroup of fruits called berries and summer fruits and are known for the variety of nutrients they contain. Here are a few reasons to eat more blueberries this summer: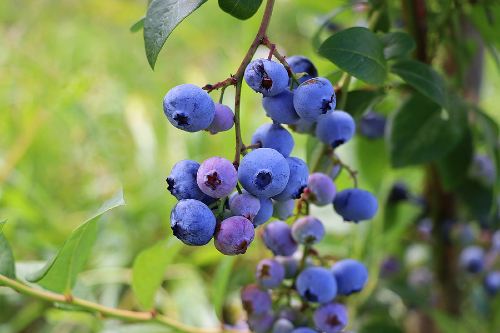 Harvested in Georgia 
Georgia produces a lot of blueberries each summer! This is largely because the soil in Georgia is sandy and acidic which is perfect for these berries to grow. [1] Short winters followed by a warm spring and summer also help Georgia blueberries grow healthy and strong. [1]  
Interested in growing your own blueberries? UGA Cooperative Extension Services suggests buying blueberry plants and transplanting them into your home garden soil in the winter. [6] The first year is normally spent pruning the plant by removing any flowers or fruit. This helps the plant focus its energy on growing. By the second year, you will have fresh blueberries to enjoy! [6] For more detailed information on how to grow blueberries at home, click here.  
Some local farms let you pick your own blueberries. This can be a great family activity for the summer. Click here to shop for blueberries from local Georgia growers.  
Check out our What's in Season chart to keep track of when you can expect other local produce to be available!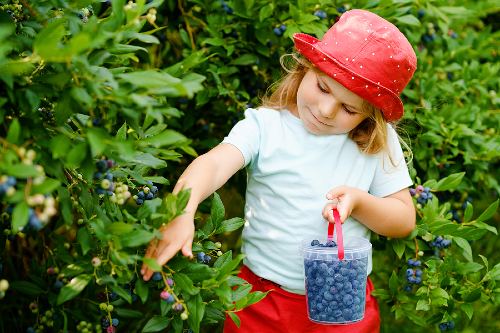 Blueberry Recipes 
Blueberries can easily be enjoyed on their own. If you are looking for some new and creative recipes to try with these berries this summer, try these.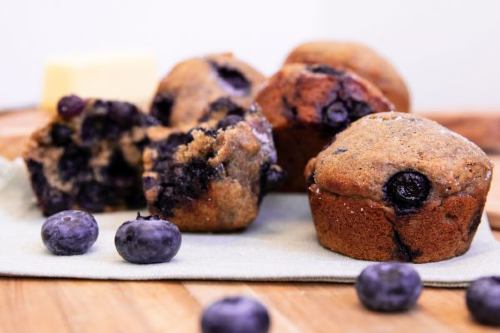 Hopefully, this blog has given you some new information on blueberries and how you can enjoy them in the coming months. Check back next month for the next featured fruit or vegetable of the season! 
Written by Darci Bell, RDN, LD | Edited by Leslie Davis, RDN, LD, CDCES, and the Nutrition Team   
Posted: June 6, 2022 
[4] U.S. Department of Agriculture  
[6] University of Georgia Cooperative Extension Services  
Be Creative
Drink Water
Focus on Health
How to Cook Better
Invite Your Kids
Plan Ahead
Save Money
Shop Smarter
Store Food
Uncategorized