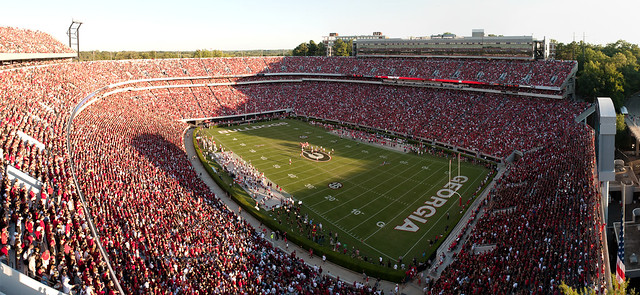 3 recipes that will get you excited for UGA's football season!
Can you believe the first UGA football game of the 2019 season is less than two weeks away?! We've got a few recipes inspired by the return of our beloved Bulldogs to Sanford Stadium. Great for tailgates or for watching at home, these recipes are sure to get you in the football spirit!
Georgia Peach Chicken Sandwich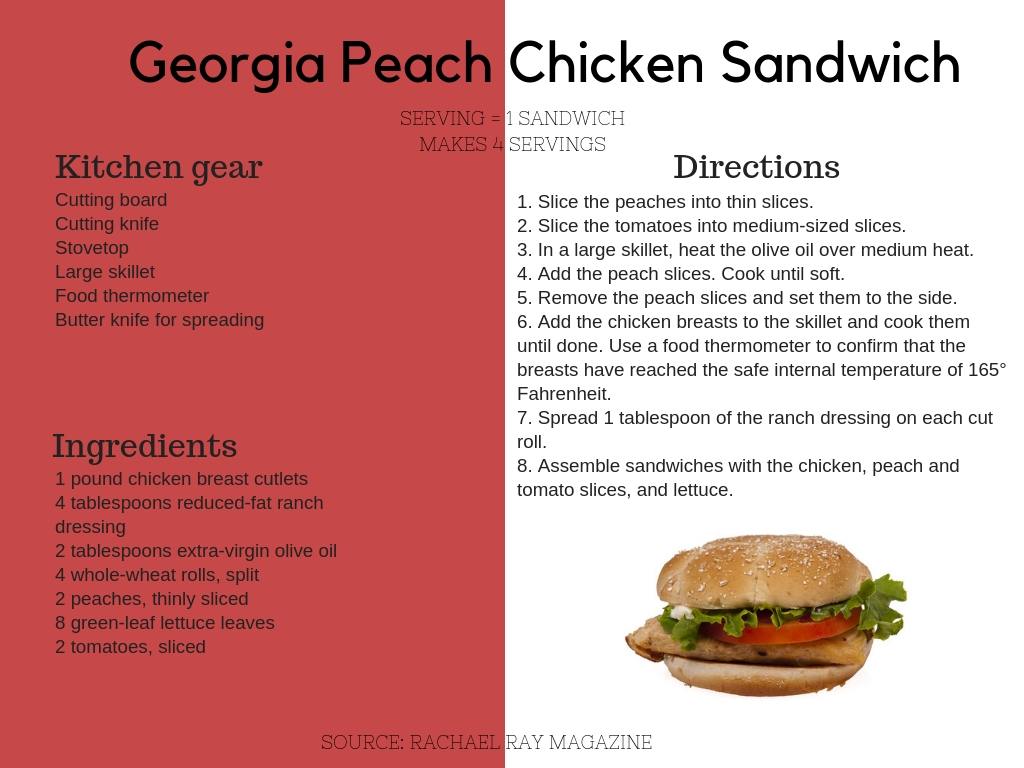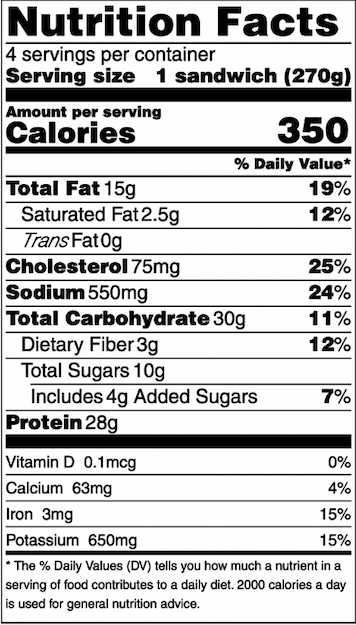 This flavorful sandwich is packed with protein and fiber to keep you full while you root on the Bulldogs. The whole-wheat bun will help you meet the recommendation to make half of your daily grains whole grains. The sweet Georgia peaches with the savory chicken breast and reduced-fat ranch will make this your go-to tailgate recipe! This recipe, like all of our recipes, meets FoodTalk's sodium, saturated fat, and added sugar standards.
This peach salsa is FULL of yummy fruits and vegetables and is perfect for a football party! Light and refreshing, pair this salsa with whole wheat pita chips for a touchdown among your guests. Follow the link for ingredients, directions, and nutrition information.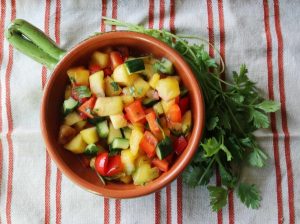 Fall means football. But it also means cooler weather! Warm your family and friends up on Saturdays this fall with one of our favorite chili recipes filled with hearty chicken, protein-packed Great Northern beans, and just enough of a spicy kick from fresh jalapenos. Bonus—it takes less than 15 minutes to cook! This chili pairs great with our collard green cornbread muffins. Follow the link for ingredients, directions, and nutrition information.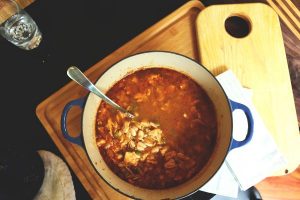 Go dawgs!
Interested in more recipes, cooking and exercise videos? Or Sign Up for our Food Talk eNewsletter and find out if you are eligible for online classes.
Written by Taylor Newman, Ph.D. Candidate | Edited by Laurel Sanville, MS, RDN, LD
Original photo sources
For recipes and more: