Whether you like them in a breakfast hash, sliced into fries, or in a casserole, sweet potatoes are a crowd favorite in the South! This root vegetable is next up in our "What's in Season?" series. 
What makes sweet potatoes special? 
Sweet potatoes are part of a vegetable subgroup called red and orange vegetables. Vegetables in this group are known for their many health benefits and for being rich in vitamins and minerals. Here are a few ways sweet potatoes can enhance your diet: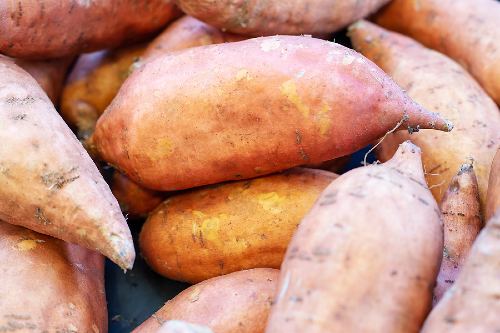 Harvested in Georgia 
Did you know that Georgia has 5,000 acres of land dedicated to growing and harvesting sweet potatoes? [6] And the state's sweet potato market is worth 2.5 million! [7] That's a lot of potatoes.  
Georgia's warm climate is perfect for growing sweet potatoes. Since they are root vegetables, you can only see the plant above the soil as they grow (see the picture below). Sweet potatoes are typically dug up and harvested around 80-110 days after planting. [6] After this, they are allowed to air dry to keep their sweetness. [7] For more information on planting, tending to, and harvesting sweet potatoes, visit this UGA Cooperative Extension Services article!  
Sweet potatoes can be found at your local grocery store year-round. However, if you want to ensure that you are buying them when they are in season, mark your calendars for January through February and August through December.  
If you want to purchase this crop locally, sweet potato farmers are located all across the state. Use this GA Grown resource to find the farmers closest to you! And for more information on when other local produce is available, check out our What's In Season in Georgia chart.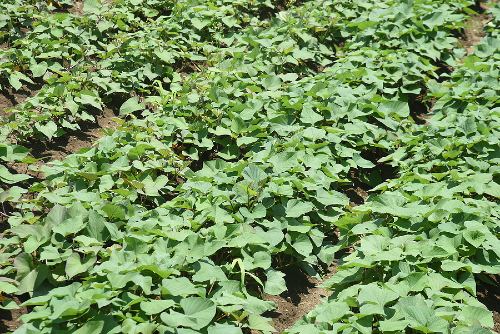 Sweet Potato Recipes
The possibilities are endless when it comes to cooking with sweet potatoes. Here are some of our favorite ways to prepare them: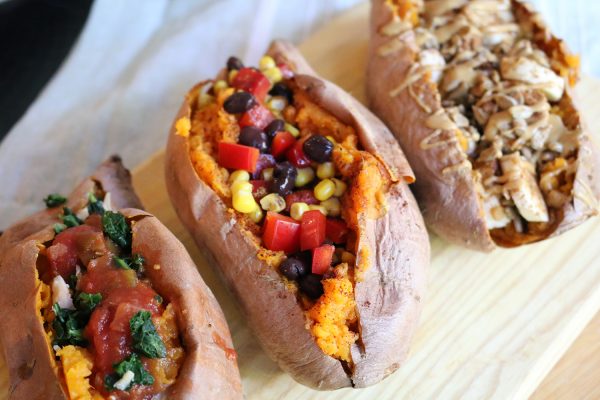 We hope you enjoyed learning about sweet potatoes in this blog. Check back next month for a feature on cabbage! 
Written by Darci Bell, RDN, LD | Edited by Leslie Davis, RDN, LD, CDCES, and the Nutrition Team   
Posted: February 28, 2022 
References:  
[4] National Institutes of Health  
[5] Harvard T.H. Chan School of Public Health  
[6] University of Georgia Extension  
Be Creative
Drink Water
Focus on Health
How to Cook Better
Invite Your Kids
Plan Ahead
Save Money
Shop Smarter
Store Food
Uncategorized