Nothing beats a warm bowl of stew on a cold day. And did someone say Meatless Monday?! This versatile vegetable stew recipe requires minimal prep work and can be served any night of the week. Serve our Collard Green Cornbread Muffins on the side for a hearty meal.  
Ingredients:
Serves 8
2 tablespoons olive oil

 

2 bay leaves

 

1 large onion, 

chopped

 

3 cloves garlic, minced

 

1 cup carrot, chopped

 

2 cups kale, chopped

 

2 cups chard, chopped

 

2 cups dried lentils

 

8 cups 

low-sodium 

vegetable broth (or stock)

 

1

 (16-ounce)

can chopped tomatoes with

 no salt added
Instructions:
Sauté onion and garlic with olive oil.

Combine sauté mix with the rest of the ingredients in a crockpot.

Cook on low for 8 hours or high for 4 hours.

 

Spoon stew into bowls to serve and top with a dollop of fat-free or low-fat plain yogurt (optional).
Notes:
While this recipe

 calls for onions, carrots, kale, and chard, you can really substitute any fresh or canned vegetables that you have on hand! Some other options might be celery, spinach, canned peas or beans, and corn. 

 

This recipe includes lentils which are a wonderful source of plant-based protein. 

For every cup of lentils you use, there are 

32

 g of protein!

 

 

Bay leaves add a wealth of flavor to any recipe they are used in. However, they are not typically eaten. Remember to remove the leaves before portioning the stew into serving bowls. 

 

Did you make too much

?

 No problem.

 This stew can easily be p

ackaged

 in

to

 air-tight containers and frozen to enjoy 

at

 a later date. For more information on freezer meals, check out our blog on 

Planning Ahead with Froz

en Meals.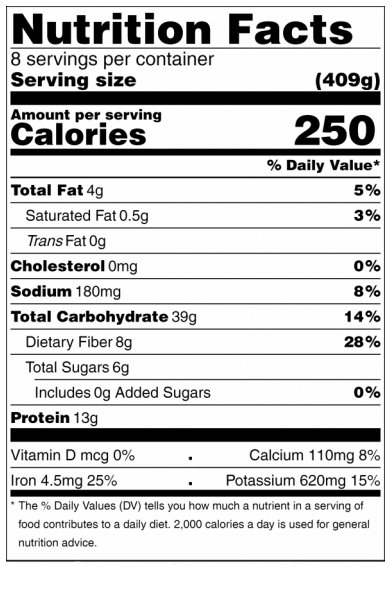 Recipe source: USDA MyPlate