This delicious cheesy biscuit is a great way to get your family (and yourself) to add greens and sweet potatoes into your diet while enjoying the flavor of a good southern favorite.
Ingredients:
Serves 12
1 medium sweet potato
2 tablespoons nonfat Greek yogurt
¼ cup buttermilk
1 ½ cup all-purpose flour plus 2-3 tablespoons (divided)
1 tablespoon baking powder
¾ teaspoon salt
3 tablespoons unsalted butter (very cold)
1 cup greens (spinach, collards or kale)
1 small jalapeño
½ cup low-fat shredded cheddar cheese
cooking spray
Instructions:
Wash hands with soap and warm water.
Wash your vegetables. Scrub sweet potato with a clean vegetable brush under cold running water. Wash the greens and jalapeño under cold running water. Pat greens dry with paper towel.
Peel and chop sweet potato. Chop the greens. Remove the seeds from the jalapeño and chop finely. Set aside.
Add sweet potato to a medium pot filled with 4 cups of water. Bring to a boil and cook for 20 minutes or until soft enough to mash with a fork.
Pre-heat oven to 425 °F. Spray baking sheet with cooking spray.
Put sweet potato in a small bowl and mash with a fork until smooth. Add the Greek yogurt and buttermilk and stir until mixed well.
Combine 1 ½ cups flour, baking powder, and salt in a medium bowl. Stir with a spoon.
Pour the sweet potato mixture into the dry mixture and add the butter. Use a fork to work the butter into the flour mixture until it is the size of small peas.
Stir in the greens, 2 tablespoons jalapeño, and cheese into the dough.
Shape the dough into a ball and wrap in plastic wrap. Put the dough in the refrigerator for 10 minutes.
Remove the dough from the refrigerator and place on a flour dusted clean surface. Sprinkle another tablespoon on top on the dough to keep it from sticking to the rolling pin. Roll the dough to ¾ inch thickness. Use a biscuit cutter or a glass turned upside down with flour on the rim (to keep dough from sticking) to cut out 12 circles of dough.
Place the biscuits on the baking sheet. Bake until the tops of the biscuits are light brown (about 18-20 minutes). Enjoy!
Notes:
If you don't have buttermilk combine ¼ cup of milk with ¼ tablespoon of white vinegar or lemon juice and let sit for 5 minutes prior to using.
You can use ½ cup of canned sweet potatoes, drained, instead of a fresh sweet potato.
Enjoy extra jalapeño as a topping for chili or soups.
You can make these cheesy biscuits sweet by removing the greens, jalapeño  and cheese and adding 2 tablespoons of unsweetened applesauce and 1 teaspoon apple pie spice (ground cinnamon, nutmeg, allspice and cardamom). If you don't have all of the spices in the apple pie spice- use whichever ones you have on hand.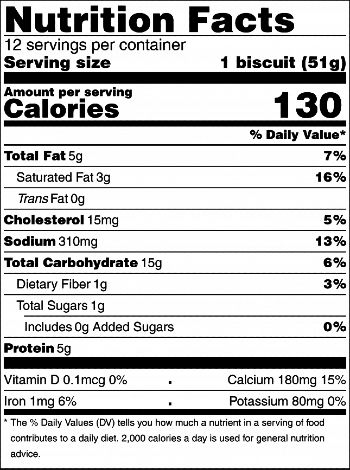 Enjoy these tasty biscuits with Slow Cooker Stew Peas or Vegetable Gumbo Soup with Brown Rice.